Spring 1993 – Soundworks, Chicago
Produced by Billy Corgan/James Iha and Kerry Brown
Post-Siamese Dream b-sides sessions.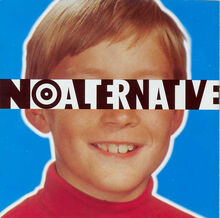 Though it's rarely played live, "Glynis" is one of the Pumpkins' finest non-album tracks, and can only (officially) be found on the 1993 No Alternative compilation. An old Speak & Spell "hello" starts the song, and the soupy solo in the middle is the result of double-tracked guitars fed through a vintage Electro- Harmonix Bassballs pedal. The song is a dedication to former Red Red Meat bassist Glynis Johnson, who passed away from AIDS-related complications in 1992.[1]
Billy Corgan on "Glynis": The song "Glynis" is about this girl Glynis who was in a band called Red Red Meat in Chicago, and they're still a band now. She was very sick for a long time and no one knew what was wrong with her and then she found it she had AIDS and she died two months later. And it's not that I knew her very well; we'd played with them, and I've known of her for a very long time. There were things written about her and theres a lot of people who know her better than I. But it really effected me because, not so much--and I don't mean to undermine one person's passing--but it effected me more the way people talked about her dying, and the way people moralized about it, than it did the fact that a human being's life had passed. [2]
Billy Corgan on "Blew Away": written by and produced by the man himself, welcome to james. quiet and cool and whispered. this is a beautiful song. the only song we have ever done that i was not 9did not stick my nose into)and i am glad i didn't. not to be confused with blue. and if you love her… blew away has kerry playing drums cause jimmy was on vacation.[3]
Billy Corgan on "Blew Away": a tune that perfectly captures the james iha i met in 1987, long before he too was swallowed under the great big wave of an assumed success. i will say had little to do with this song beyond arranging it, being gratefully left out of the recording process for once. starry-eyed and countrified, this is a strong effort for a lazy eye. [4]
Return to Siamese Dream
Community content is available under
CC-BY-SA
unless otherwise noted.