Winter 1991 - Smart Studios, Madison, WI
Produced by Butch Vig and Billy Corgan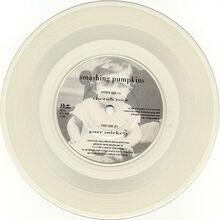 This was apparently a unique acoustic recording sessions to track future b-sides, probably towards the end of the Gish sessions proper. "Obscured" was most likely recorded at this session. 
Billy Corgan: Our not-so-innocent obsession with B-sides began innocently enough in 1991 when, after recording our debut album, Gish, we were asked if we had any additional songs that could be used as a flipside to a single. Instead of choosing a song I didn't like, I took it as a challenge to put out something special and different.[1]
Billy Corgan: obscured is old because it was originally supposed to be on the lull e.p which was really supposed to be a single but they tricked me. written during gish recordings, we have finished it and let it sit for 2 years and then it can came out as the b side of today i in the uk. the darkland. so it was on all my friends tapes and supposed to be on the next one but i swore i would never again re -record one of our own songs because it is lame to do so. 1991.what a year. such a pretty song, sunday in the park music chicagofest.[2] 
Billy Corgan: a tune i'd had high, high hopes for; written in the 'tide-out' period after the release of gish, where new ideas where new ideas were lightly explored and just as easily discarded.  a favorite in my canon of doe-eyed come-ons, obscured does express some deeply rooted beliefs i formed during my late teen years, standing as i was on corners at midnight praying for a gothic rescue.  i remember playing this in demo stage to a picky female who remarked in abject confusion, "what is this i'm listening to?" to those types of questions i would answer "just because."[3]
Return to Gish
↑

Billy Corgan, "King Bs", Guitar World, January 1997

↑

Billy Corgan, Pisces Iscariot liner notes, October 1994

↑

Billy Corgan, Pisces Iscariot Remaster liner notes, July 2012
Community content is available under
CC-BY-SA
unless otherwise noted.